Men's Starter Academy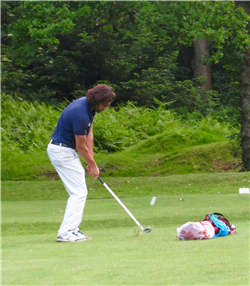 What is it?
If you've not played before or you haven't picked up a club in a long time, then the academy is your path back into the game. Lessons with our pro and a buddy at the club to introduce you to the course and its members.
What does it cost?
£299 for the year
What are the rules?
Six lesson with Roger our professional
Access to the course via the pro or your buddy
£9.90 on a bar card with 15% discount
Play at other times at the guest green fee rate
Check out our other membership offers…call Pete on 07900 215614 for friendly advice on the best option for you.