The 99 Club Plus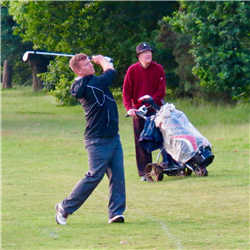 What is it?
Evening golf with The 99 Club, but with full playing rights at the weekend.
What does it cost?
£599 for the year
What are the rules?
Play any time at weekends*
Play after 4pm Monday to Friday
Summer 99 Club night on Thursdays, get an official handicap (occasional BBQ)
Bar card with 15% discount and initially loaded with £9.90
Play other times at guest green fee rate
Check out our other membership offers…call Pete on 07900 215614 for friendly advice on the best option for you.
* Subject to available Tee times.